Whew! That was a mouthful! LOL So I couldn't get over the fact that I didn't miss work for the Jimmy Choo for H&M launch and silly of me to think there will be stocks left. So on I went to Dubai Mall after work, and all that was left was the blue suede dress in Large and a few men's shoes and a handful of wallets. I asked the SA if there was gonna be another batch of items coming in and she gave me an abrupt "no"
smiling
smirking and laughing at me from her inside. Everything was gone in an hour! I was absolutely devastated!
So to console my myself, I headed over to Sephora for some retail therapy where I found this baby.
It includes:

♦ 84 Eyeshadows

♦ 60 Lipglosses

♦ 6 Blushes

♦ 1 Lipliner

♦ 1 Eyeliner

♦ 7 Crappy Makeup Brushes & Applicators which I would eventually throw away

♦ Instruction Manual

And here's the swatch:
LEFT SHADOW PALLETTE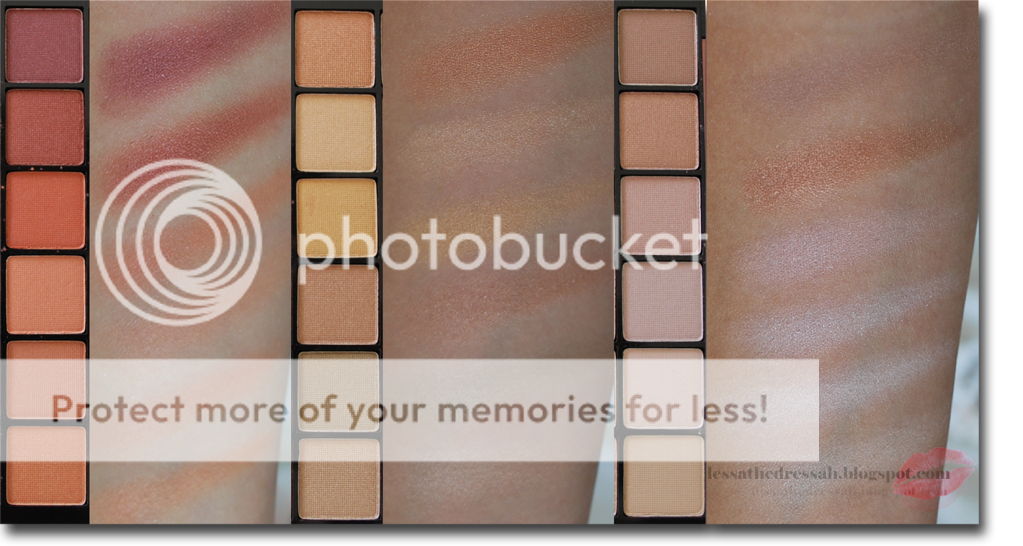 RIGHT SHADOW PALLETTE

Review: I have mixed reactions with this palette. The value for me is OK since it offers a lot of color variations that I can play with. When it comes to quality, this pallette is kind of disappointing considering it's from Sephora and they normally have better quality shadow palettes. Some of the shadows were a bit cakey and powdery in texture. Some colors were not very pigmented although, I could easily get a higher color if I need something a bit darker. I noticed that the palette on the right side was better in texture and more true to their color than the ones in the left.

The blushes are different story. I love the texture, the coverage, the color everything! I see myself using all these off more than the rest of the palette.

The lipglosses have a lot of variations in terms of color like the shadows. Texture is pretty OK. I'm not really that much interested in it that's why I didn't swatch it as I prefer my tube lippies. I might have second thoughts, though, if they made them flavored.

So there you go. It a good gift to give your loved ones (or yourself) this holiday season. It's very good for travellers especially if you don't like lugging around cluttery single shadows and things.

Thoughts?